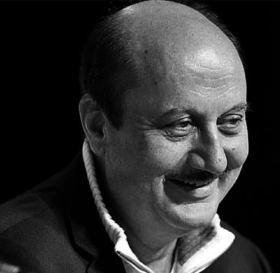 A man who will do anything to succeed even fail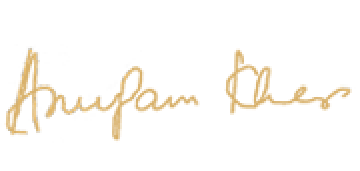 Get to know Anupam Kher
Anupam Kher is a multiple award winning actor, producer, director, author, motivational speaker and teacher. Best known for his prolific career in Indian cinema, Kher has appeared internationally in over 500 films and 100 plays, over a span of 35 years, with blockbuster hits including films like Saaransh, Khosla Ka Ghosla, A Wednesday, Special 26, Maine Gandhi Ko Nahin Mara, and The Accidental Prime Minister to name a few.
Having worked with acclaimed directors such as Ang Lee, David O. Russell, Woody Allen, Gurinder Chaddha and the Wachowskis, some of his Hollywood films include Silver Linings Playbook, Hotel Mumbai, and The Big Sick.
Anupam Kher, a member of the Academy of Motion Pictures and Arts, and former Chairman of the Film Certification Board, National School of Drama, and the Film and Television Institute of India (FTII), is a recipient of the IIFA Award for Outstanding Achievement in Indian Cinema, was nominated for the prestigious BAFTA, and received a record breaking eight consecutive Filmfare Awards. In 2004, Kher was bestowed the Padma Shri Award, followed by the Padma Bhushan Award in 2016, for his distinguished service of higher order in art.
Kher currently resides in New York, starring in NBC's hit series New Amsterdam, which was just extended for another three seasons.
In addition to his acting career, he established Anupam Kher's Actor Prepares in 2005, a world-renowned acting school. Deepika Padukone, Abhishek Bachchan, and Hrithik Roshan are amongst the list of notable alumni.